Customer Testimonials
Logo design best is committed to providing high quality designs to our customers. Following are the testimonials from our satisfied customers.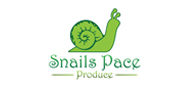 Overall the experience was good and I am very happy with my logo design.




Matthew Fox, , Snails Pace Produce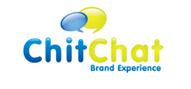 Was extremely fast! And the logo's came out great. Had no idea what I was after but they are perfect. Thank you!




Belinda Eccles, Managing Director, ChitChat Speaks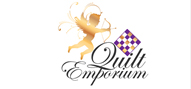 Very helpful. Loved the designs, very quick responce! Highly Recommended.




Christie Thompson, , Quilt Emporium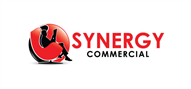 All logo designs were very good quality,samples and revisions were always delivered on the date provided.Will definately come back again. Thank you!




katerina korbelova, , Synergy Commercial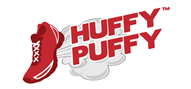 Great customer service!




Tony Tawadros, , Huffy Puffy



Everything was great better than expected. You guys are awesome




Danita Flagg, owner, Danita Dior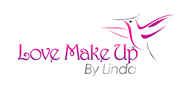 Very prompt and well design suit accordingly as our request.




Norlinda Ja'afar, Owner, Love Make Up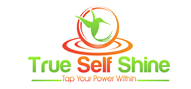 Wow .. very impressed with my logo designs. they were all so good it was hard to make a decision. Thank you, well done… Amanda Tilden




Amanda Tilden, Owner, Better Life Guru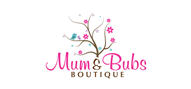 I had a great experience using Logo Design Best at first I was a bit nervous as it was so cheap and kept thinking to myself you get what you pay for but I was very satisfied with the quality & service that I received. Very happy with the final design. Thank you so much! :0)




Melanie Morgan, Sole Trader, Mum & Bubs Boutique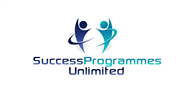 This has been an excellent experience …. excellent service, great designs, timeliness – I'm thrilled. Thanks very much. I will recommend your service to others!




Karen Te'o, , Success Programmes Unlimited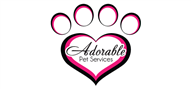 Thanks guys- looks wonderful, better than i could have hoped for 🙂




Nicole Ormiston, Business owner, Adorable Pet Services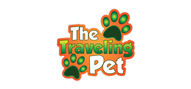 The Design staff at Logo Design Best delivered excellent logo designs by the quoted time frame and exceeded every expectation that I had. The cost is very reasonable for the high quality logo that we received. I would highly recommend Logo Design Best for any organization looking for help with logo design and getting started.




Matthew Hoff, CEO, The Traveling Pet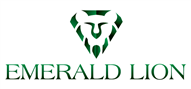 I do all my logo and webpage improvements through you guys now and from now on. That should speak for itself.




Gary Borell, Owner, A+ Learning Solutions Nonprofit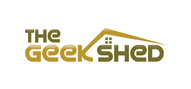 very happy with your services once again. thanks Logo Design Best




Mark Bennett, Managing Director, The Geek Shed Pty Ltd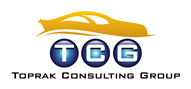 Excellent design and prompt service! And an amazing value. We recommend it highly.




Jesse Toprak, President, Toprak Consulting Group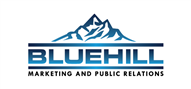 Excellent quality, service, and experience. I will be using Logo Design Best for all of my business' design needs




Steven Mandala, President, BlueHill Marketing and Public Relations Group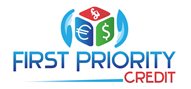 very happy with logo. Would use you guys again. Thank you,




tim coleman, Owner, First Priority Credit.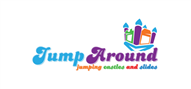 very happy with first design concepts thank you




michael thomson, , Jump Around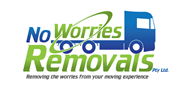 Great work guys, its been a great experience for our company and the results so far are above our expectations. well done.




Gabriel Santos, , No Worries Removals Pty Ltd.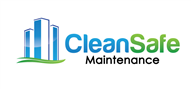 You guys went far beyond my expectations of what I thought our logo design could be. The work was very creative and you took our needs into large consideration further creating a logo that was well suited and perfect for our company image. Thank you very much!




Julissa Pena, Operations Manager, CleanSafe Maintenance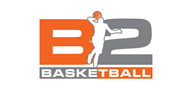 The logo design service was great and I was given exactly what I was looking for.




Brad Bridgewater, Owner/Director, B2 Basketball Skills Training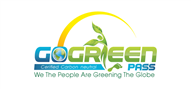 Happy with service. Logos delivered as promised on time.




Maurice Chapman, Owner, Greenscape Environmental Diagnostics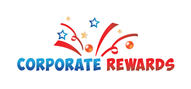 Liked the efficiency of the service – would get more work done through your service. Thanks




Sharlene Graham, Manager, Corporate Rewards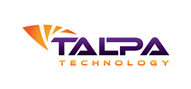 Excellent!




Yiran Guo, , TALPA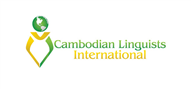 I'm very satisfied with your great works. I paid for basic package for designing a logo, but it looks very nice and very professional. They do what I mean. Staff are very responsive and supportive.




Sinuon San, Founder, Cambodian Linguists International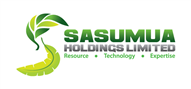 I have enjoyed the experience of working with you on the logo and now look forward to completing the website !




Rory Nightingale, , Sasumua Holdings Ltd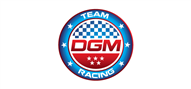 I was very impressed




Derek Matthews, Owner, DGM Racing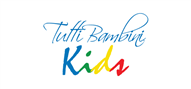 Love Logo Design Best!




Lourdes Leon, owner / president, tutti bambini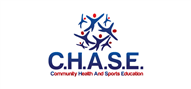 everything was fine.




Christopher West, Program Director, Alternative Education Research Institute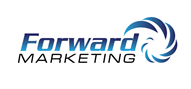 Thank you, it was a GREAT experience and I actually have another logo I'll probably have you redesign.




Emmie Rugotska, Owner, Forward Marketing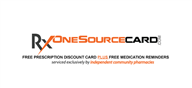 Great Service! Always on the mark!




Paresh Amin, Owner, RxOneSource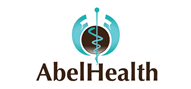 Great service for the price, Thank you




Brendon Turner, Managing director / owner, Abel Health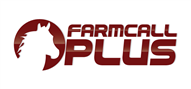 As always, Logo Design Best does an incredible job! The logo concept for our newest product was spot on. We have used Logo Design Best for several years now, and we will certainly continue. We also highly recommend your services when our partners and clients ask for a graphics design recommendation. Thank You!




Ed Harshberger, CTO, Cyreonix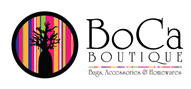 Revision could have been quicker. I am overall satisfied.




Melissa Hanley, Owner / Operator ??, BoCa Boutique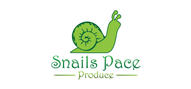 Overall the experience was good and I am very happy with my logo design.




Matthew Fox, , Snails Pace Produce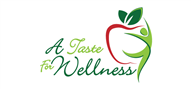 I really like the work that you did. Just waiting to see how the final files work for me.




Amy Konkoly, Owner, A Taste For Wellness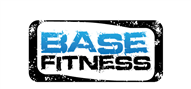 Thanks for your all the revision work, very happy.




Harley Ware, , BASE Fitness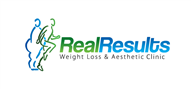 very nice job. love my logo you guys created:)




Vance Doherty, Owner, Real Results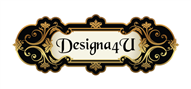 Fantastic




Rebecca Davis, , Designer Me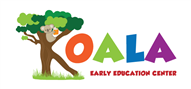 awsome




Gerardo Pereira, PRESIDENT, KOALA EARLY EDUCATION CENTER,INC.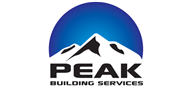 Very easy to work with, recommended.




Marcus Zuger, , Peak Building Services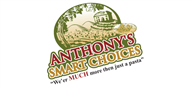 I have been working with Logo Design Best for over a year I will say they are part of ANTHONY'S SMART CHOICES "TEAM"




ANTHONY Terrill, OWNER, ANTHONY'S SMART CHOICES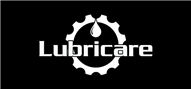 I was given a call from the lead designer within 10 seconds of placing my order online at which time I was provide with a complete understanding of the design process from start to finish. The customer service was 10/10 as well as the speed and quality of the designs I received. Very satisfied and I will be back!! 10/10 guys.




Bradley Crook, Director, Lubricare Pty Ltd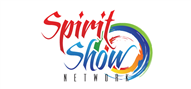 Good design




Carolina Benitez, Partner, Spirit Show Network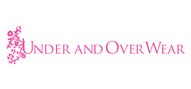 Very happy




Natalie Aquilina, Owner, UNDER AND OVER WEAR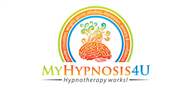 Very professional and great product!




Denise Martin, Owner, Denise Martin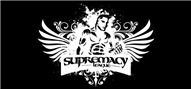 I am 99% certain that we will be using further graphics services from Logo Design Best very shortly.




Hakan Ozan, CEO, Supremacy Promotions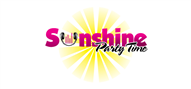 Awesome job!!!!




Monica Smith, Owner, Sunshine Party Time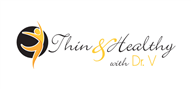 love this site




otto vega, owner/president, OLLA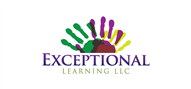 Great experience




Greg Meyers, President, iGESSO, LLC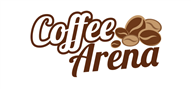 all good.




Jason Arena, owner, coffee arena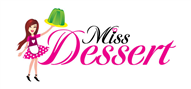 The use of color is very good.




Ednes Voon Phooi Zan, , Candice Hub LLP



It was an easy and painless process. I was surprised at how quickly and how many different designs were thought up.




Donna Meredith, Owner, The In Zone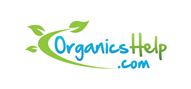 Great designs. thanks




Randy Shugard, Owner, OrganicsHelp.com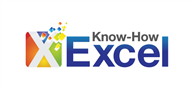 Excellent service again, guys. This is the third time that I have used Logo Design Best and I was definitely use you again. Steve Rooms Director Know-How Accountancy




Steve Rooms, Director, Know-How Accountancy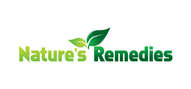 I had a great experience




Ahron Rosengarten, Owner, Nature's Remedies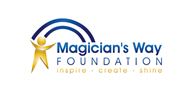 Thanks its a great service! nice and quick and follow up communication is great, very helpful and friendly.




Avani Amor, , social media consulting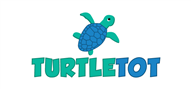 Excellent service from start to finish. I couldn't believe how fast the initial response was to my enquiry. Very pleased and I have already recommended you to a friend who yesterday requested a logo design. We'll be looking for a new website design for the New Year and will be certainly contacting you.




MICHELLE FLAKE, , VOLUNTEER MALDIVES PVT LTD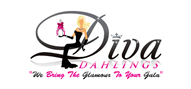 Very easy to work with. Logo inn designers were patient and aim to please when revisions were requested. Would use again.




Lisa Riedel, Owner, Corky Kouture Collections, LLC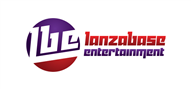 Fantastic captured what i wanted to a T 100% satisfaction !!!




Luke Parnell, Owner, LanzaBase Entertainment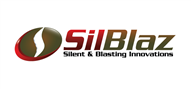 To say in one word "Excellent"…




R Balamurugan, Owner, SilBlaz Innovatives Pvt Ltd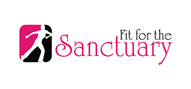 I really appreciate Logo Design Best. I referred my best friend to this site and she also had a great experience! Thank you.




Tausha Allen, Owner, Fit for the Sanctuary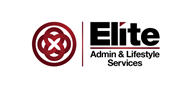 Wish I had of found you a long time ago! Great service and extremely happy with design concepts put forward. Have already recommended Logo Inn to friends and colleagues.




Caroline Streeter, Owner, Elite Admin & Lifestyle Services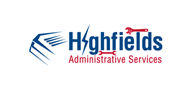 Your services have been great. I will certainly let other people know about your website and will use you again if I need to. Thanks for the great service as well.




Donna Short, Owner, Highfields Administrative Services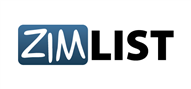 Great work!




Shingirai Chifamba, CEO, ZimList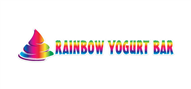 good cust.support




ROBERT MAVASHEV, MANAGER, RAINBOW YOGURT BAR LLC.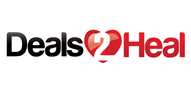 Everything went smoothly and the designers listened to feedback.




Prescilla Sagar, , Sell My Ex Pty Ltd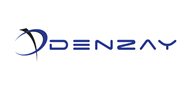 These professional guys responded my revisions in patience and the result is PERFECT! do not hesitate to work with Logo Design Best. You will be truly satisfied.




Tolga CENBEK, Owner, DENZAY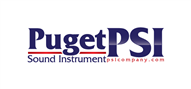 Nice Job! I'm impressed!




Peter Ollodart, President, Puget Sound Instrument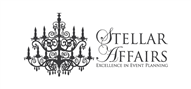 Thank you so much for your hardwork, creativity and patience as I made important decisions concerning my logo. I appreciate your professionalism and excellent customer service!




Roxanne Stewart, Owner, Stellar Affairs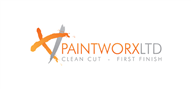 It has been a pleasure doing business with Logo Inn. Friendly, personal and very efficient service not to mention outstanding work. Thank you




Sharyn Eade, Manager, Paintworx Ltd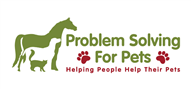 thank you for your continued support! Your creativity is great and your packages are awesome! Janice




Janice Cyrenne, owner, Janice Cyrenne Internet Marketing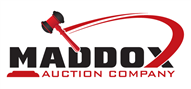 Outstanding service and quality. I could not be happier with the service provided by Logo Design Best. Great job!




Glenn Maddox, Owner, Maddox Auction Company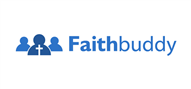 Excellent design / feedback process.




Trent Coroy, Owner, Faithbuddy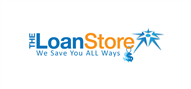 Outstanding value for money. Good service and options.




Stephen Cunningham, , Chrysten Pty Ltd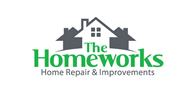 this is an incredible service. why don't more people know about it. I will recommend you to everyone!




Debbie Shinehoft, , The Home Works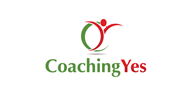 I felt that I was treated as an important customer at all times throughout the process.




Stephen Hollands, , Coaching Yes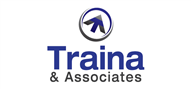 We are looking forward to having you help us with a few more things!




Lisa Traina, Owner, Traina & Associates CPAs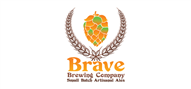 Thank you all for your great work. Wonderfull experience.




Rafael Ortiz, Owner, Brave Brewing Company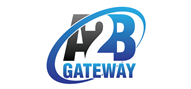 Thanks a bunch! Will do business again in the near future.




jessie aujla, Manager, a2bgateway



I want to say thank you for giving my logo a much needed make over. I am very impressed and so is everyone I've shown. It took only four tries and it came out much better than I could have imagined. I felt the design team did a great job putting into print what I was explaining them to do. Thanks!




Platt Winetrout, Owner, F.C. Document Destruction LLC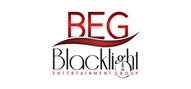 This experience has been a great one. I had a vision and Logo Design Best brought it to life for me. Excellent service, and everything was done in a timely fashion.




Dwayne Bowens, Owner, Blacklight Entertainment Group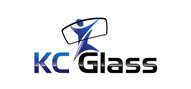 Very good service. I like that when I was filling out the package details that johnathan phone me and helped me out. It is nicer for me to talk over my ideas than try and write it in a box.




Brandon Kaga, Owner/ installer, KC Glass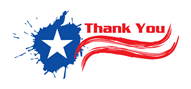 Outstanding service and quality via the web. I was very pleased with results and pricing. Thank you.




Diane McCullough, owner, dba American Heroes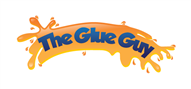 Enjoyable experience, not too invasive.




Michael Kruizinga, Owner, The Glue Guy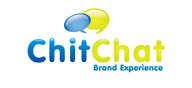 Was extremely fast! And the logo's came out great. Had no idea what I was after but they are perfect. Thank you!




Belinda Eccles, Managing Director, ChitChat Speaks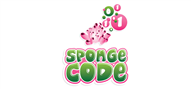 The team was very professional and created something i can be very proud of I will use you in the future




Ramona Lafountain, CEO, Sponge Code



Creative, wonderful to deal with- responsive and a pleasure. We will definitely continue to use Logo Design Best.




Joanna Medin, , The Added Benefit LLC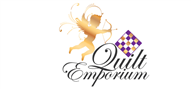 Very helpful. Loved the designs, very quick responce! Highly Recommended.




Christie Thompson, , Quilt Emporium



Awesome designs! The service was great and the staff at Logo Design Best were professional and very helpful.




Jerry Kim, , StinkiMonkey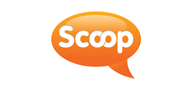 The best logo company ive ever dealt with. Very simple and easy process. Keep up the good work. I plan on using you guys for future projects. Thanks. Lex Scoop Mobile Marketing Solutions




Alexis Bailey, CEO/Founder, ScoopMobile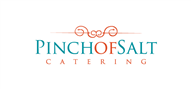 Thankyou very much, for your design, you came up with exactly what I was after. Thanks




Jamie Cassin, , Pinch of Salt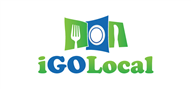 Logo Design Best.co.uk has produced 3 logos for me and I love them all! I will be back for more.




thomas Gaffney, owner, Big Marketing Concepts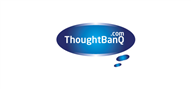 Logo Design Best.com did a great job. They were quick and did a great design. My next logo will be with them.




blake priest, Owner/CEO, ThoughtBanQ.com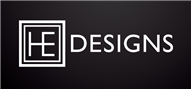 I am a returning customer and the service has been great every time. I have referred several people to your company.




Howard Eason, Owner / Consultant, HE Designs, LLC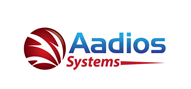 It is a pleasure to work with such an efficient and helpful company. We are extremely pleased with the sample logos you created. The entire project was handled very efficiently. The final logo design is simply amazing. I'm very impressed! Your company has the best prices out there and by far the best customer service I have ever experienced. Your website is one of a kind and was very informative and helpful in making my decision. I really appreciate all the effort you put in to help me (emails and phone calls to Africa). You have differentiated yourself as a unique company. Without a doubt I will definitely be using you again and recommend you to everyone I know! Thanks again for making this a pleasant experience.




Amjad Mohamed Kamara, Chief Executive Officer (C.E.O), Aadios Systems (SL) Ltd.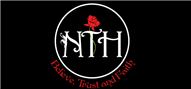 very happy and satisfied for a third time 😀




Sara Nghi-Oryniak, Owner, NTH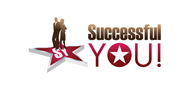 I am very pleased with the creative work of the logo inn designers. I have a unique logo that resonates with my business at a great value. Successful YOU!




Selena Williams, Managing Memebr, Successful YOU! LLC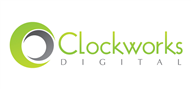 Very happy with all 8 choices, I got exactly what i want and it was hard choosing just 1 design. Thank you again. Shane




Shane Fowler, Director, Clockworks Digital Pty Ltd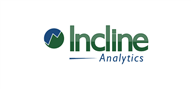 Terry McGinnis made getting our project done such a pleaseure. He is professional and made all of his time committments to us which is almost unheard of in business anymore. We were so happy with him, we opted to have Logo Design Best do our web design.




Michiel Hurley, Administrative, Incline Analytics, LLC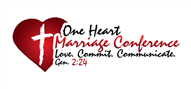 This is my fourth time using Logo Design Best and I have been pleased with each logo.




Otis Robinson, Jr, Pastor, Foundation Point Church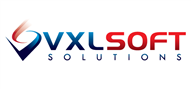 The Logo Design Best team responses were very timely and they were very patient. It was a wonderful experience and will definitely use again.




Hemant Takle, President, VXLSOFT SOLUTIONS, LLC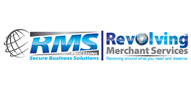 Logo Inn has been very helpful with for us through the process of putting together our New Company Entity. We are happy and thankful for a company that provides great work with great service.




Shane Moran, CEO, Moran & Associated LLC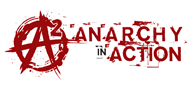 You guys at logo inn have been great to work with. I had a general idea in my head of what I wanted to have an you blew it out of the water! You worked over and over, revision after revision until it was exactly what I wanted! Thank you very much! Jeremy Malone




Jeremy Malone, Owner, ANARCHY IN ACTION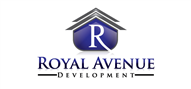 Very Quick and efficent – also patient working with clients. very satisfied. thank you and we will use the service again and again.




Ganni Maan, Senior Financial Advisor, Raj Maan Financial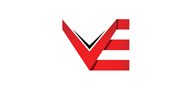 great service and quality




Marie Joppich, Sole Owner, Visual Equestrian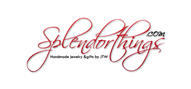 Thank you! I was shocked that i actually liked all logo samples, but had to pick one. Great work!




jarashia wade, , Splendorthings.com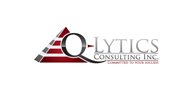 Great Job guys! keep up the good work!




Mohamed Hassanali, Director, Q-Lytics Consulting, Inc.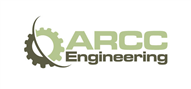 I was greatly impressed and even at the end I had a hard time deciding over two fantastic logo designs. Thank you.




CESAR RODRIGUEZ, PRINCIPAL, ARCC ENGINEERING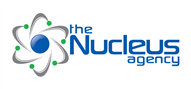 Great design, turnaround, customer service, and pricing!




Jeremy Pollack, Manager, Market Nucleus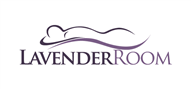 The service is perfect for a busy small business owner. The designers really listen to the brief and subsequent 'tweaks'. I will be using again for other logos. Andy Manning Owner Lavender Room Ltd




Andy Manning, Owner, Lavender Room Ltd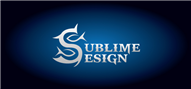 You guys were awesome!!! always on time and always listened to my input… thank you!!!




Shannon Kosko, Owner, Sublime Design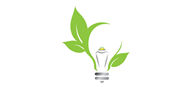 LOVE the service, have already placed and working on another logo. Will keep coming back for sure 🙂




Steven Cao, CEO, Agenda Lighting Solutions Inc.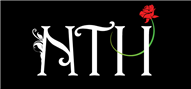 very happy with the service by Logo Design Best.




Sara Nghi-Oryniak, Owner, NTH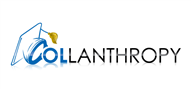 Very good service for the start-up entrepreneur!




Casey Hinson, President, Collanthropy



From the first time I had called to how easy it was to revise and make it exactly how I envisioned, Logo Design Best Was perfect and right on Q!




Calondra Hodgin, -, The Wedding Dr.



To be honest, I can not fault my experience/s with Log Inn & this is my second time using this service & will be looking at using Log Inn again & again for our Sponsors logos… Cheers




Ben Trevitt, Secretary, Quakers Hill Masters



I appreciate everything you all are great!




Julian Peters, , King Signs & Graphics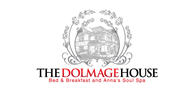 you always continue to provide the quality support that I look for in design. timing on turnaround is great. keep up the good work! Janice




Janice Cyrenne, owner, Janice Cyrenne Internet Marketing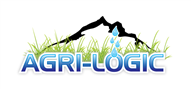 Great guys, many thanks, just have to get you to do the website now!!! thanks a lot, cheers.




Fraser Maddigan, Director, Agri-Logic Limited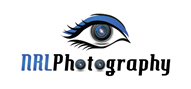 Logo Design Best made some great designs and worked with my suggestions very well.




Natalie Ladik, Photographer, NRL Photography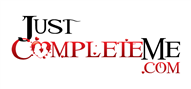 Love this company!




jarashia wade, , Splendorthings.com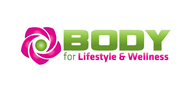 My experience with the team at Logo Design Best has been a pleasure. The guys are a dream to work with, every question is answered promptly and all care is taken with each query I have had. A huge thank you!




Annaliese Carter, Owner/personal trainer, BODY for Lifestyle & Wellness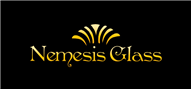 Easy process from start to finish. Design team was able to meet my requirements with minimal fuss. Great packages available. A great way to launch or revamp your business.




Anita Nemeth, Owner, Nemesis Glass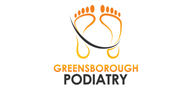 Just a little slow with the revisions, but considering the price I cant complain.




Aaron Dri, Podiatrist, Greensborough Podiatry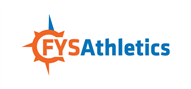 Have nothing to say because this service is PERFECT.




Haider Qayyum, Proprietor, FYSAthletics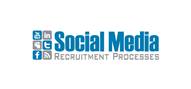 your service was brilliant. thank you, i will be back




Steve Begg, Owner, Social Media Recruitment Processes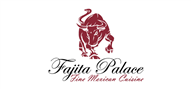 This is the second time that we have used your service, and i can honestly say that you have delivered just as you had promised! Happy New Year to the Logo Design Best Team from Fajita Palace Inc.




AMINE ELOUAZZANI, , FAJITA PALACE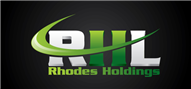 Great back and forth. Impressed by your process.




Robert Rhodes, Managing Member, Rhodes Holdings LLC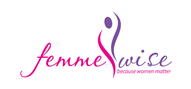 awesome ! i am so happy with the timing and the delivery and the expertise…all round great experience!!




Natalie Wise, Director, femmeWise